Football Academy – Western Australia
We take an innovative approach to football training by mixing various sub-programs within a macro-cycle (annual plan towards a longer-term goal) of training for the entire year to foster intensive development and create a more "all-rounded" player capable to succeed in any football environment.
These sub-programs include:
Our Football Training Curriculum: Age level specific, which progresses as players move through the various age groups/skill levels
GINGA sessions: Focusing on using flair and creativity to overcome the opposition in a 1v1 situation
Private Coaching sessions: Focus on developing the individual skills of a player through in-game situation exercises
PDE (Perceive, Decide, Execute) sessions: Focusing on improving response times and decision making (available in WA only)
Led by internationally accredited coaches, our Football Academy uses our "holistic" approach to develop players and also give them responsibility for their own development.
The holistic approach to coaching recognises the need to expose players to the full resistance which you can find in games. Skilful, intelligent players are developed by placing them in situations where they are required to perceive, decide and execute quality football actions.
The holistic approach also develops the player's mentality, helping them continue to enjoy the game and maximise their opportunity for development. Particularly in the higher levels of the game, the player mentality is key and can be the determining factor in unlocking player potential.
With the correct level of challenge and with the right feedback, each player's confidence, composure, concentration, and character can be developed.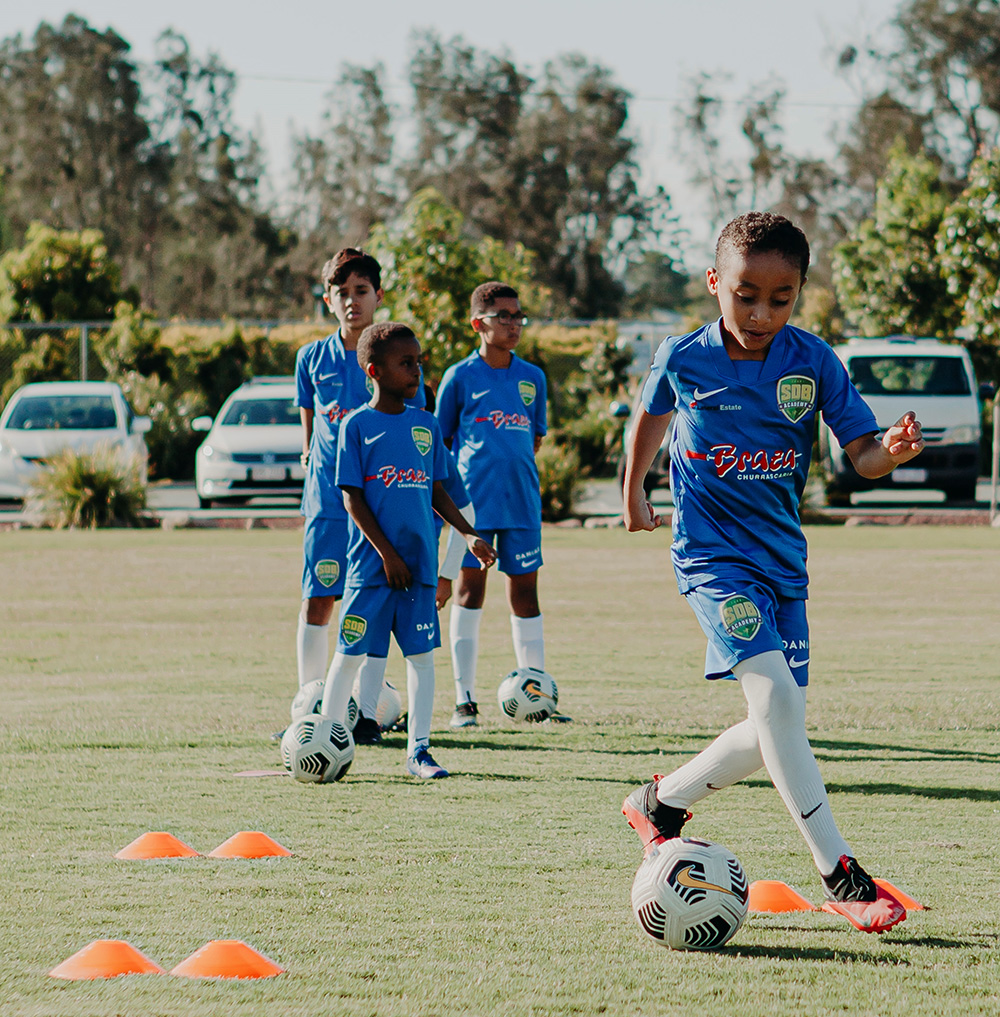 THE "SDB WAY"
At the SDB Football Academy, players are developed to own the following qualities:
High cognitive ability
Versatility (creativity)
Ambidexterity (use both left and right feet equally well)
Good balance and coordination
Good character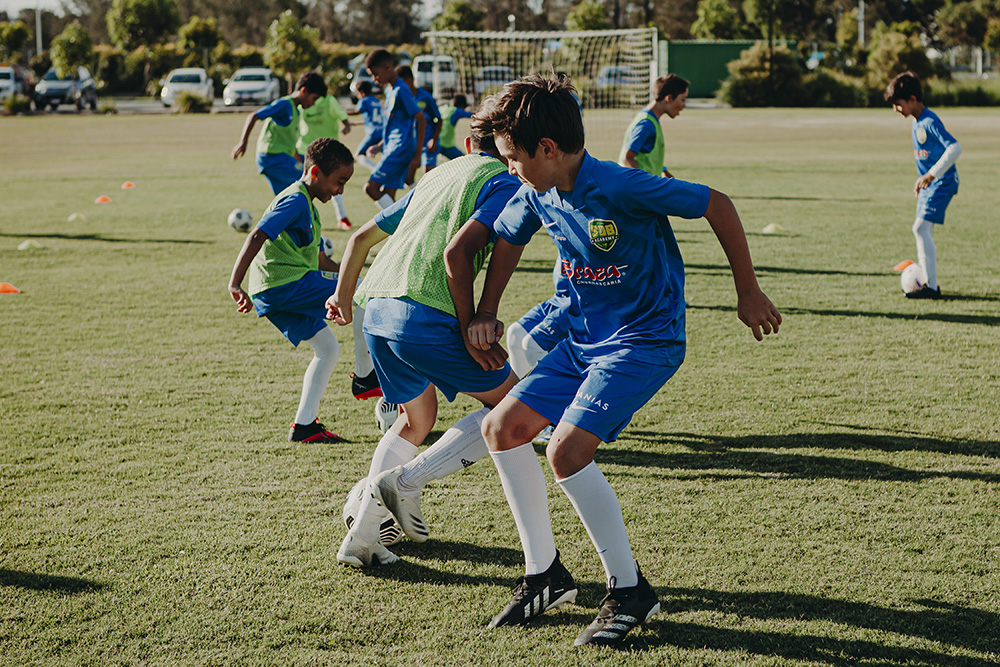 Suitable for players in the U5-16 age groups, and focuses on developing the four
core skills when players are in possession of the ball:
First touch: Controlling the ball with all allowable body parts
Running with the ball: Running at speed with the ball, and dribbling in tight spaces, changing direction, and using techniques to protect the ball
1v1: Using moves, creativity, and acceleration to beat the opponent
Striking the ball: Passing, crossing, and shooting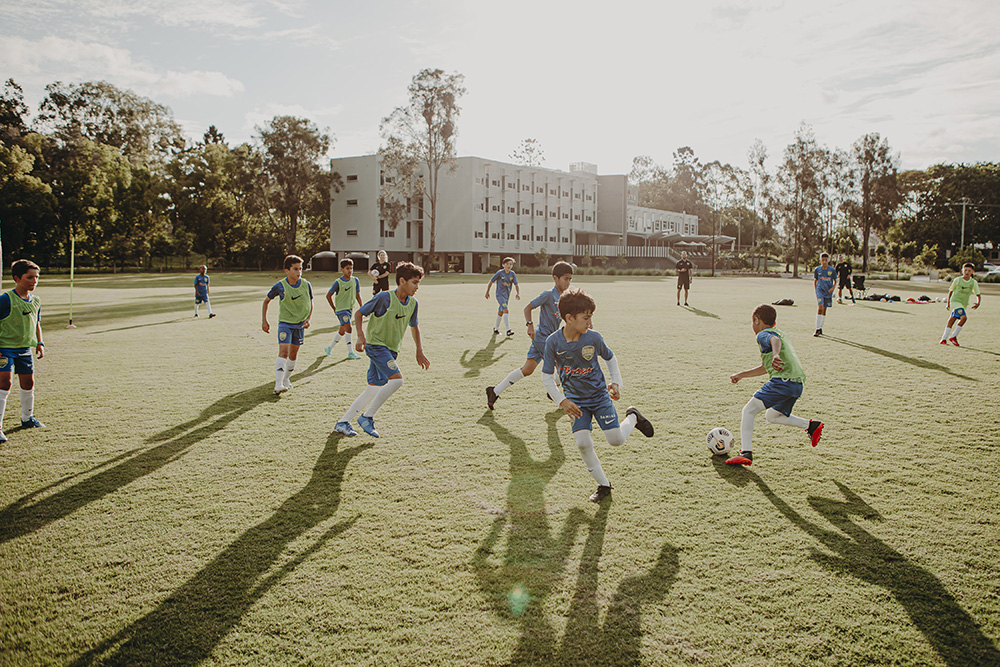 We provide an environment of high standards where:
Each player believes that they are important to the team and the team is important to them.
Individuals are supported to improve their tactical and technical understanding and psychological and physical attributes using the latest coaching and educational approaches.
Players are encouraged to have the courage to take responsibility for their development and team performance through planning and review sessions.
A consistent playing style enables each player to understand their role in the team.
The SDB values are upheld.
Parents are educated to 'let the players play' and not provide instructions from the sidelines.
INCREASE CREATIVITY AND SKILLS THROUGH SOCCER
Program Details
Training will be held at the following times and location depending on age groups.
Our uniform is compulsory and to get it you will need to contact: infowa@soccerdebrazil.com or talk with your coach at the first session.
Register for the Skills Acquisition Program – Safety Bay