Goalkeeping Academy – BORN TO FLY
What makes a great goalkeeper?
Good jumping ability, fantastic co-ordination, excellent distribution, solid catching, wonderful agility, strong punching, and fast reflexes are all attributes you will find in a great goalkeeper.
The SDB Goalkeeping Academy develops goalkeepers of all ages to their full potential through well-researched and high-level training.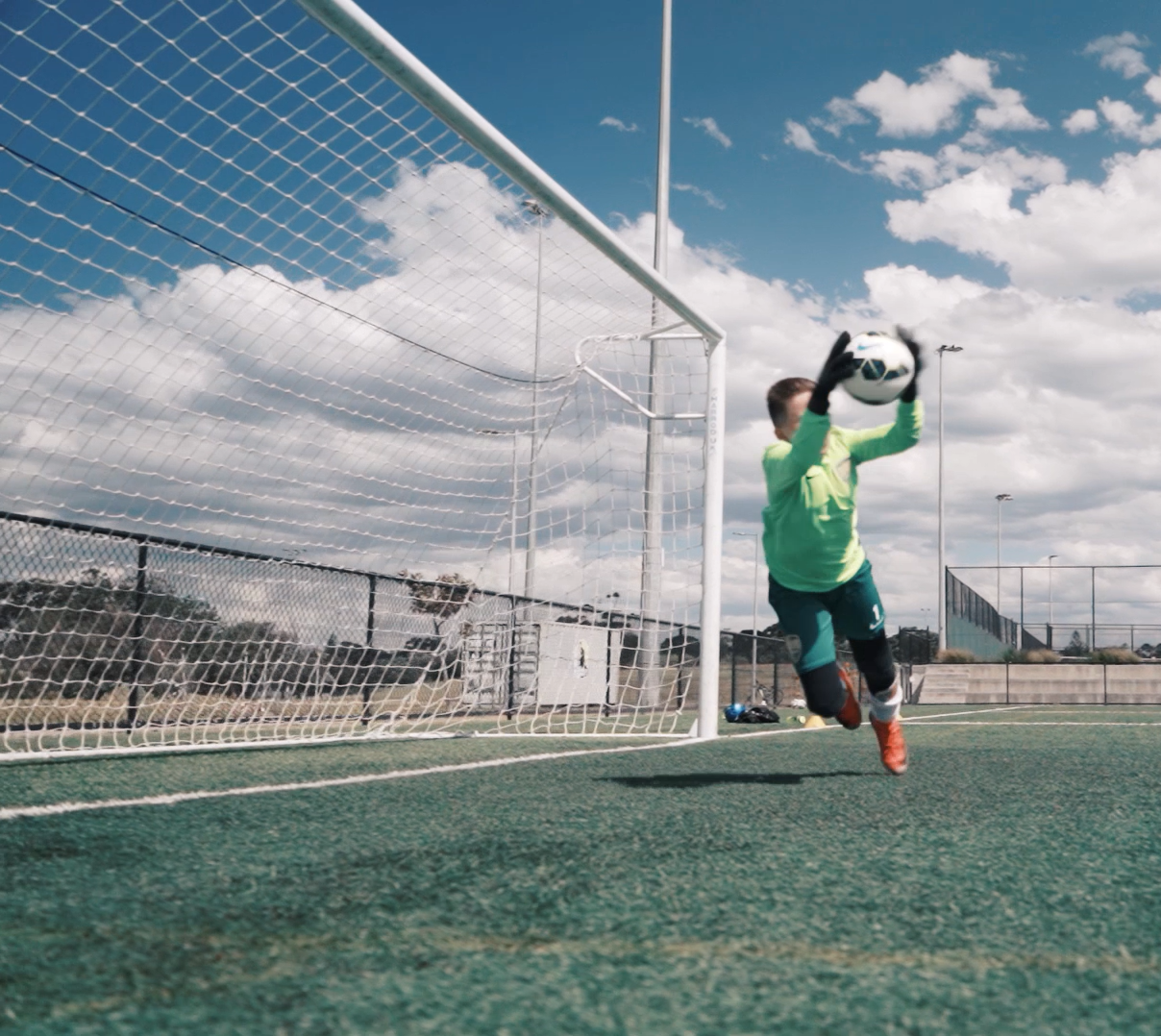 – Our program is delivered in 1 hour intensive sessions
– It follows a planned curriculum to equip young goalkeepers with all aspects of goalkeeping

Increase:
Strength
Speed
Agility
Coordination
Confidence
Focus on the 8 core skills of goalkeeping:
Handling
Footwork
Diving
Aerial saves
Distribution
1on1 against attackers
Shot stopping
Work ethic
It can be delivered in the following formats:
Up to 4 goalkeepers per session

personally tailored for small groups of similar skill level
One coach, one player

Sessions tailored to the individuals needs
Register your interest in the SDB Goalkeeping Academy
Watch this tutorial on how to purchase your SDB Academy Uniform:
Training uniform to be purchased online via Ultra Football SDB Club Zone: