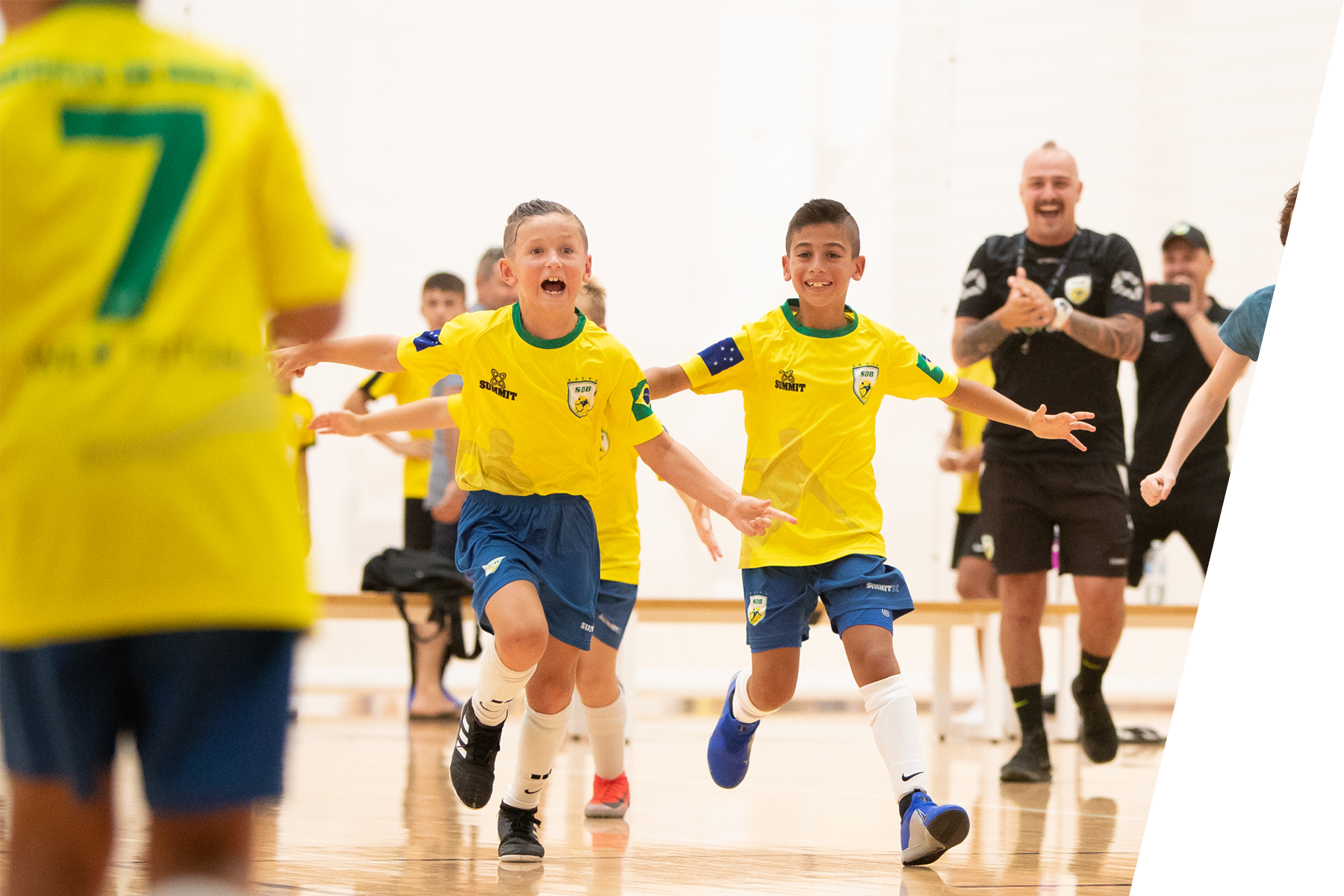 We love kids and give them something to look forward to. Serving as role models to each child, but also learning from each of them, which adds to our experience.
We're a team, but also a family. Focused on development, not just winning and getting all (parents too) involved.
Our philosophy of developing players for life, is built on values that are ingrained into everything we do.
In Soccer de Brazil Academy we create players, but shape young adults. Our aim is to raise the quality of soccer in this country.
Find a program to get the ball rolling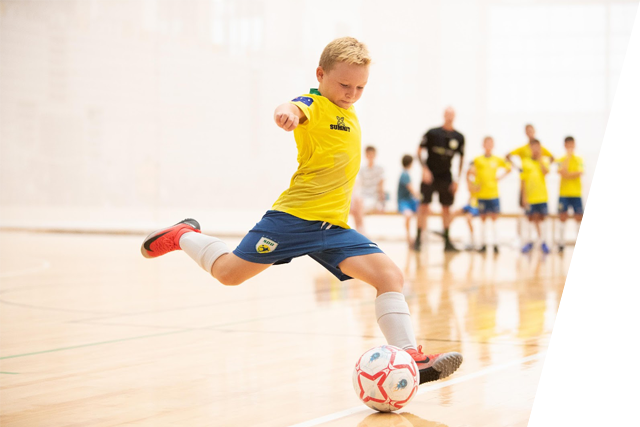 Futsal Academy – Eastern Suburbs
Futsal is a fast game, and decisions have to be made quickly. Futsal greatly improves players control, passing, and striking skills. Players are put into more 1v1 situations and therefore need to be creative to overcome their opposition. We incorporate our Brazilian flair in our sessions to inspire, entertain, and educate.
Football Academy – Northern Beaches
We offer Futsal and soccer training. FIFA endorse Futsal as being the number one tool for player development. At our Escola ('school') we provide intensive Futsal development as well as teach our (outdoor) soccer program with the skills, passion, and flair us Brazilians are famous for.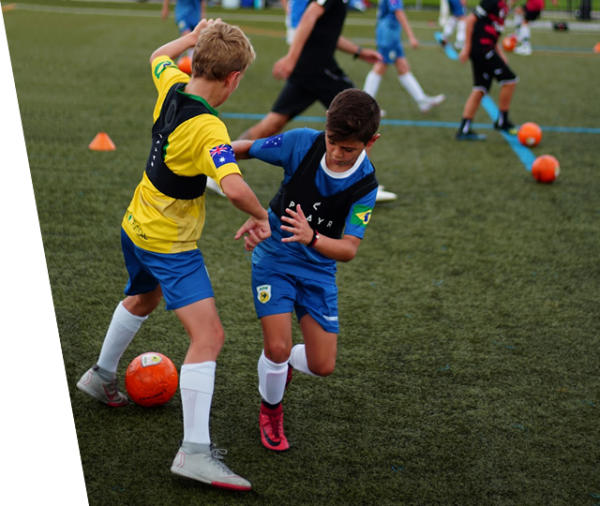 Private Coaching Program
Private coaching sessions are a great way to fast track the development of your child. In contrast with normal team training, private coaching allows our coaches to assess the strengths and weaknesses of your child and craft a coaching program that makes the most of their abilities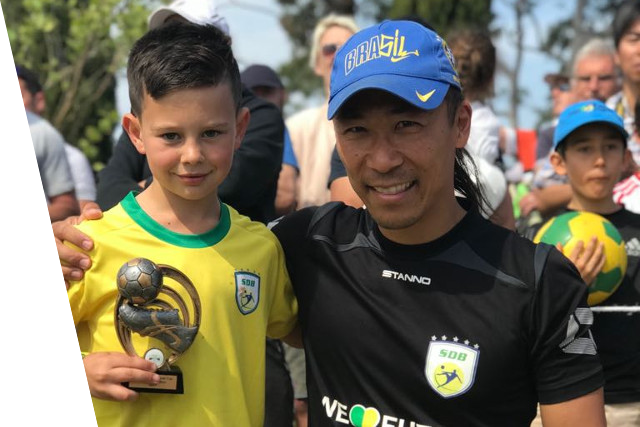 Hire a SDB Coach for your team
Parent coaches do an amazing job of stepping up and volunteering their time and effort. Handing the team over to professional coaches will take the team 'to the next level' in terms of player development. SDB coaches are the best in the business. Our coaches know how to 'connect' with the kids to inspire them creatively, build their confidence and their passion for playing Jogo Bonito (the beautiful game), and develop the complete player.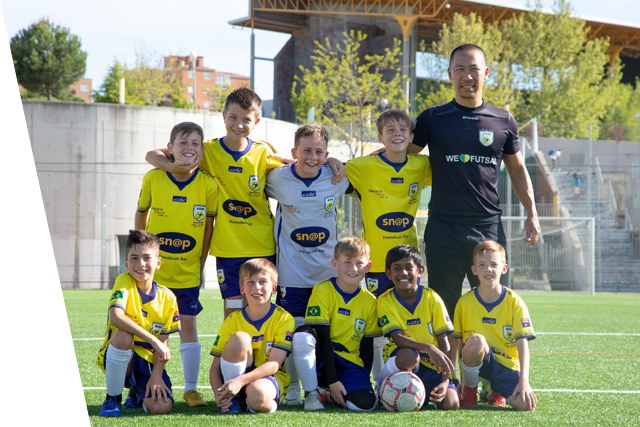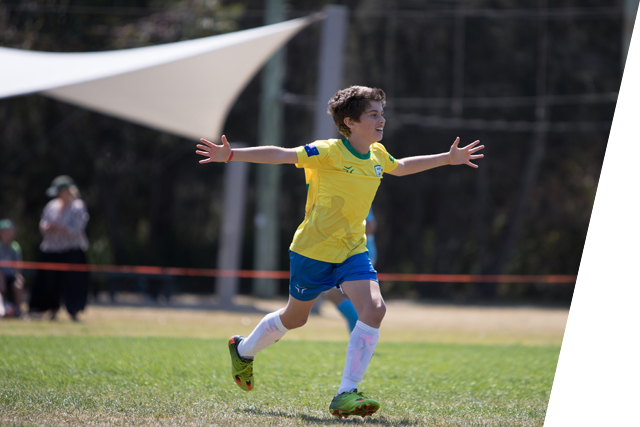 Holiday camps. School's out, soccer's in
Every school holiday break, means a new Soccer de Brazil holiday camp. Each camp has a specific focus and benefit for your children. We challenge players of all levels and the kids love it because they get to keep active while on their school break and hang out with others who love the same sport