We're living in a world with an increasing lack of identity. Where you are influenced to follow everyone else and not encouraged to be authentically you.
Don't let them steal your light. Take the challenge. Play with boldness.
You are not like the others. From your skills, your courage is born.
#BEYOURSELF #UNFOLLOW
At SDB Academy, we want Australians to feel the same passion Brazilians have for soccer. Passion which beats from our hearts right through our bodies. Passion which fuels their hunger during training and as a result, fire up their performance and creativity. In soccer, passion & performance will always play together.
We have a never-ending commitment to provide our players with nothing but the best training experience. We work hard to continually improve, enhance and modernise our Football and Futsal curriculums by investing in knowledge and new talent. Our coaches regularly meet and participate in courses to stay ahead of the game and bring new concepts, training methodology and game strategies to the sessions.
Our Football and Futsal Academy in Sydney (NSW), Brisbane (QLD), Gold Coast (QLD) and Safety Bay (WA) will be provided with the highest-quality training in a team building, fun and performance focused environment. Designed to boost players' skills, confidence and desire to win.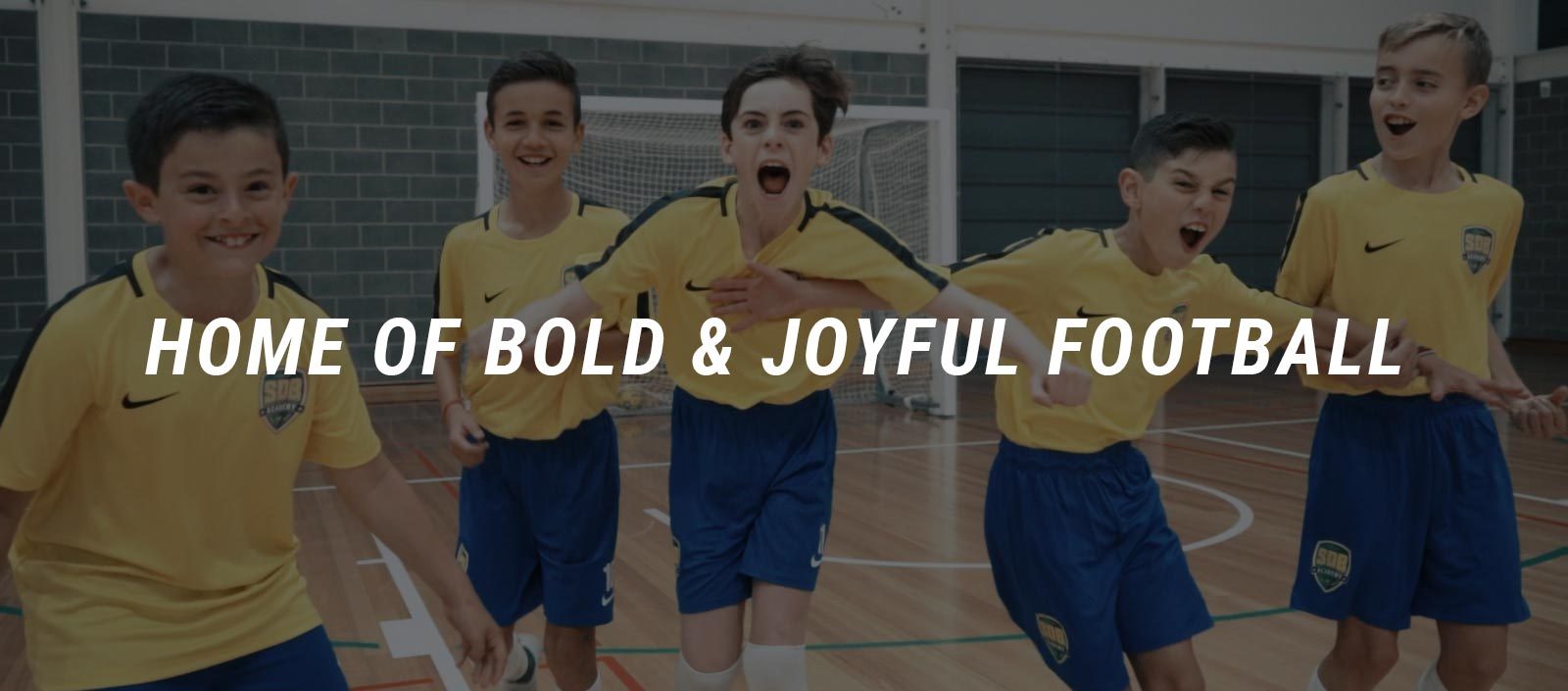 "Soccer De Brazil Coaches are amazing with the kids. They have the perfect balance of teaching and guiding the kids to improve skills in a fun, gentle and caring way. Highly recommend them!"
"Miss Annabelle had a fantastic time at the 3 day skills clinic with Soccer de Brazil and loved every minute. She has picked up some great ball skills and it has boosted the confidence in her game play ten fold. Thank you Coaches for your time and dedication to the children. You did such an incredible job that Miss Annabelle is already excited for the next holiday clinic!"
"Great coaches who really connect with the children and care about their development. The coaches have inspired our son.Thank you!"
"Excellent training and the best coaches! Couldn't recommend Soccer de Brazil more highly. They really care for the kids."
"Since joining the team at Soccer De Brazil, then 12 year old my son had never played Futsal, in the time he trialled he was given a chance by the Coaches, and with there help and my sons hard work has developed not only as a player but a better attitude, and was lucky enough to play his first tournament at the Gold Coast under 12's after only playing 1 and half seasons of Futsal! I would highly recommend this academy."