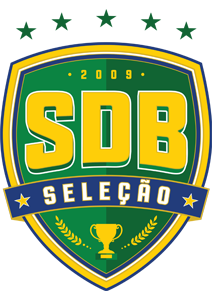 The Seleção Squads are made up of the best players in the Academy. Players who are carefully selected by our Head Coaches and whom will represent the Academy at the major Futsal and Soccer tournaments in the country and overseas.
Our vision is to improve Australia as a soccer nation through effective youth development. We want to see Australia being competitive on the world stage and we want to play a part in that.
We want Australians to feel the same passion Brazilians have for soccer. Passion which beats from our hearts right through our bodies. Passion which fuels their hunger during training and as a result, fire up their performance and creativity. In soccer, passion & performance will always play together.
We want more and more Aussies to "Feel the Green & Gold beat" the same way we do. Feel the joy, the pride, the magic, the desire to wear the National jersey and become a champion.
SDB Seleção will be provided with the highest-quality training in a team building, fun and performance focused environment. Designed to boost players' skills, confidence, desire to win.
This is the elite territory. To get in, you got to be the player who absolutely loves the ball. The player who never missed a training session. The player who is ready for competitiveness. The one who never gives up. The one who dreams and achieves.
Are you ready to represent us?