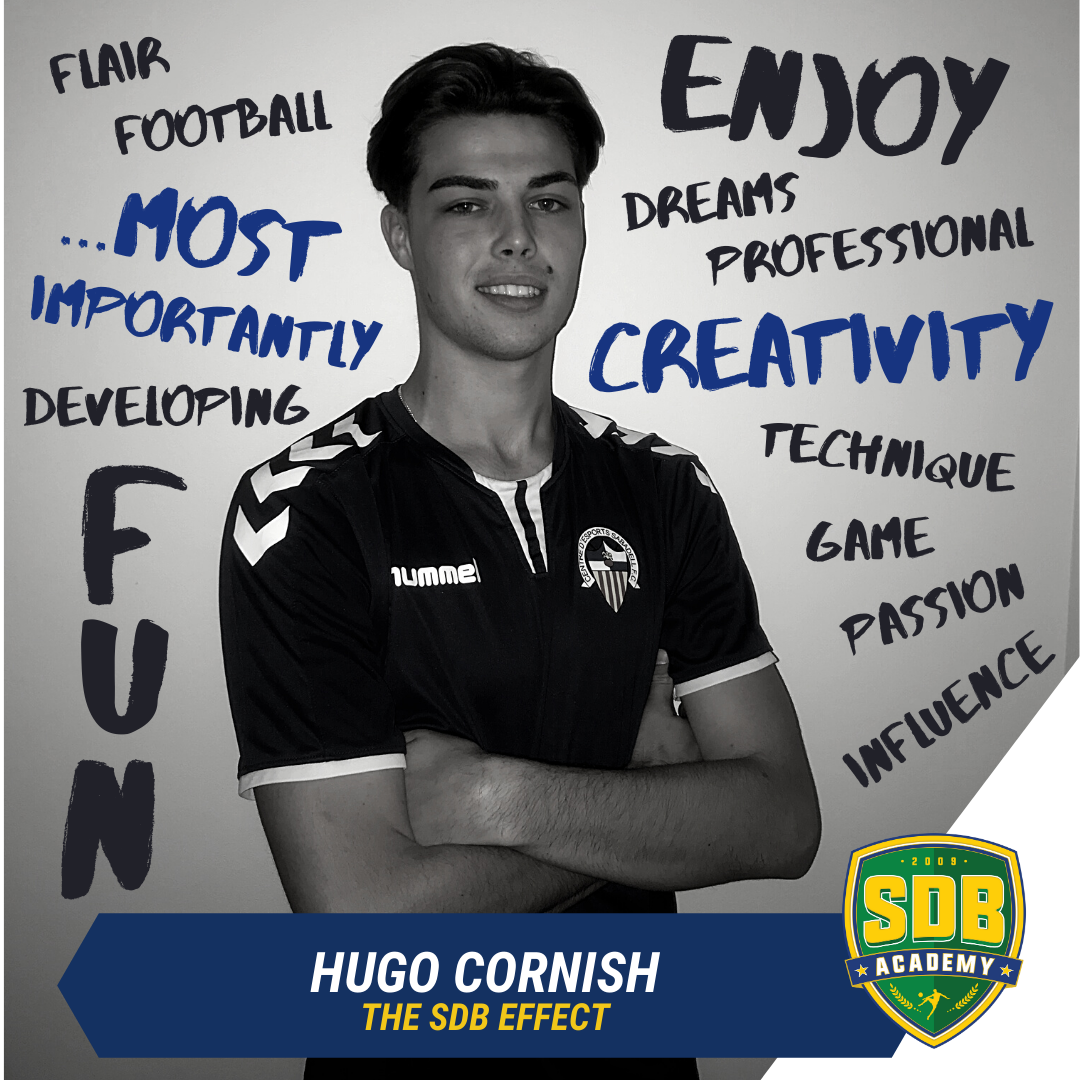 PLAYER NAME: Hugo Cornish
PLAYER DOB: 3/6/2002
PLAYER AGE WHEN STARTED WITH SDB: 9-10
NUMBER OF YEARS THE PLAYER TRAINED WITH SDB: 4
WHY FOOTBALL (how football entered your life and why do you still love this sport)?
I started playing football at 6 years old when I signed up for my local team, North Sydney United, where my dad was the coach. Ever since I started playing football It has been one of the most important factors in my life and I have been addicted to the game ever since. Back in primary school I used to juggle my football everyday at recess and lunch trying to beat my juggling record and when I got home I would practice freekicks In my driveway using the washing line as a goal and the bins as the wall. When I was 14 I moved with my dad to Barcelona, Spain, to further pursue my dreams of becoming a professional footballer and develop myself to become an even better player in a country that lives and breathes the game and being able to compete against the best clubs in the world such as Fc Barcelona.
I love football because everytime I have the ball at my feet, all my worries disappear and I can enjoy playing the best game in the world !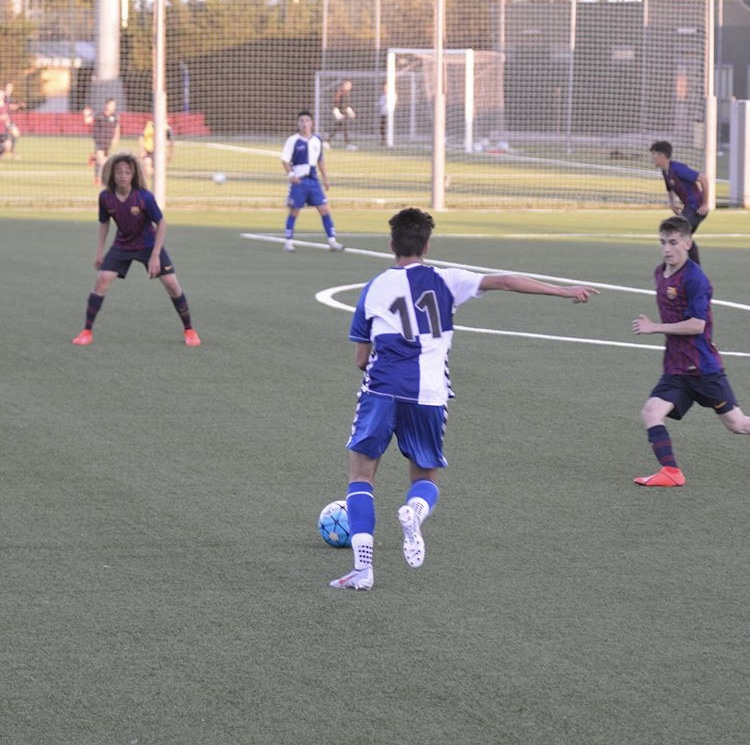 WHY SDB (how did you hear about SDB and why did you choose us)?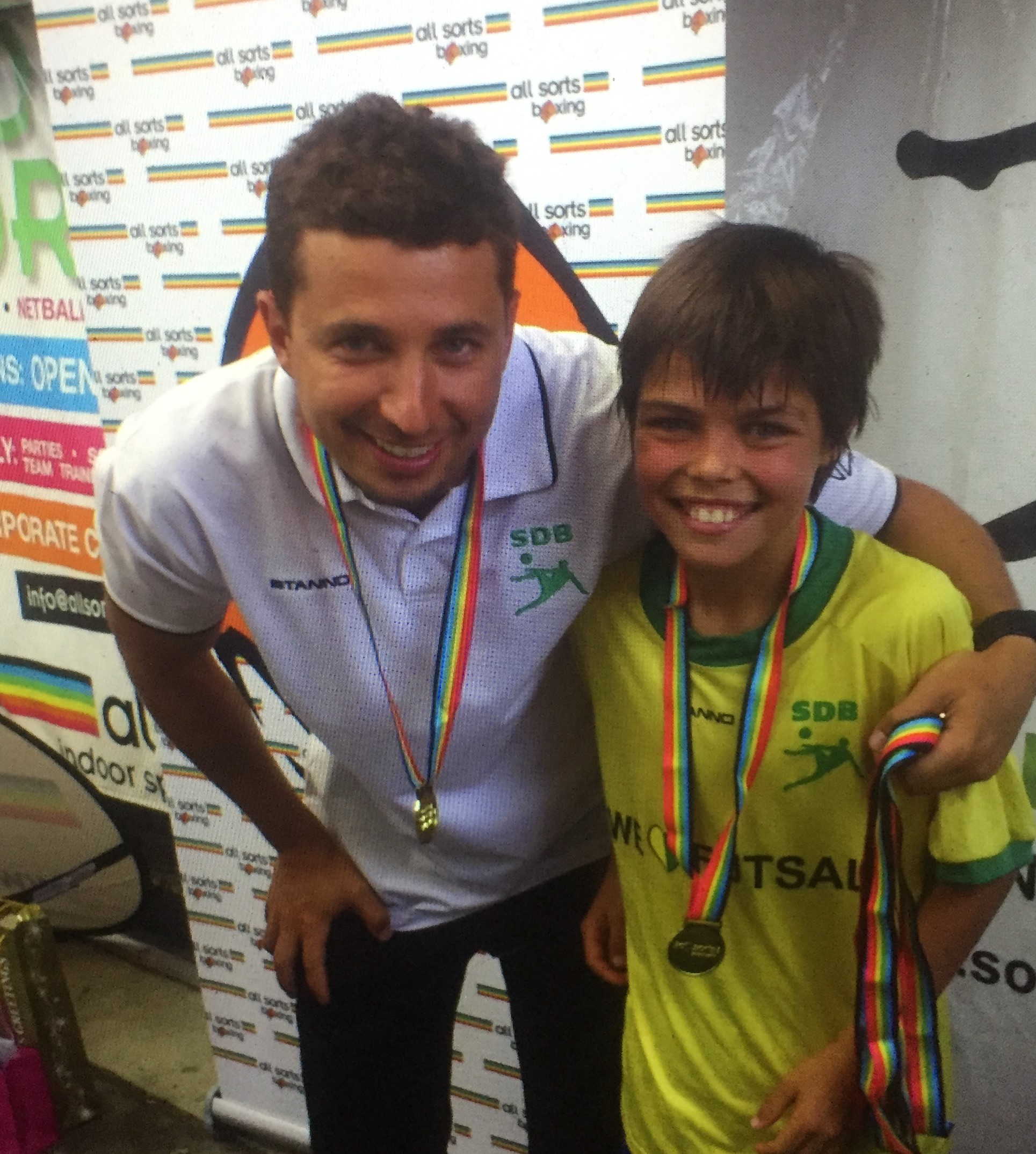 One day after school, my Dad and I went down to the local field to play and bumped into a man that my dad knew. He told my dad that his son had just started training at a futsal academy called "Soccer De Brazil" in narrabeen and said many great things about it to my Dad. At the time I just played for my local team and didn't have any experience in specific player development academies so we thought it would be a great thing to try out. I remember after the first training session with SDB I got in the car and told my dad how much I loved it and how amazingly skilled and friendly all the coaches were and how I couldn't wait until the next training session.
HOW HAS SDB & FUTSAL IMPACTED YOUR FOOTBALL STYLE (explain the SDB Effect on you)?
SDB was by far the most important part of my development as a young footballer. When I first started playing football I had tremendous passion for the game yet I lacked in technique and on the ball skill. SDB changed this completely by teaching me skills, flair and most importantly, creativity! To this day my creativity and ability to take on players is my best attribute as a player and what has helped me to get to where I am today and the brazilian influence of the game has helped me cope with playing overseas in Spain.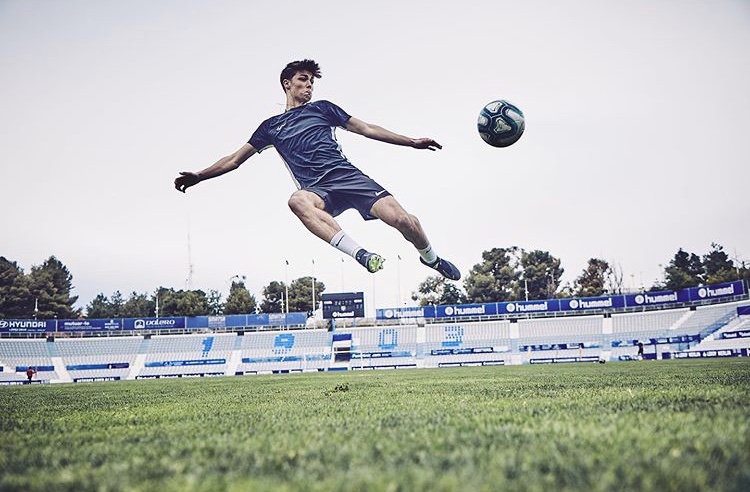 LIST THE TEAMS (CLUBS) THAT YOU HAVE PROUDLY PLAYED FOR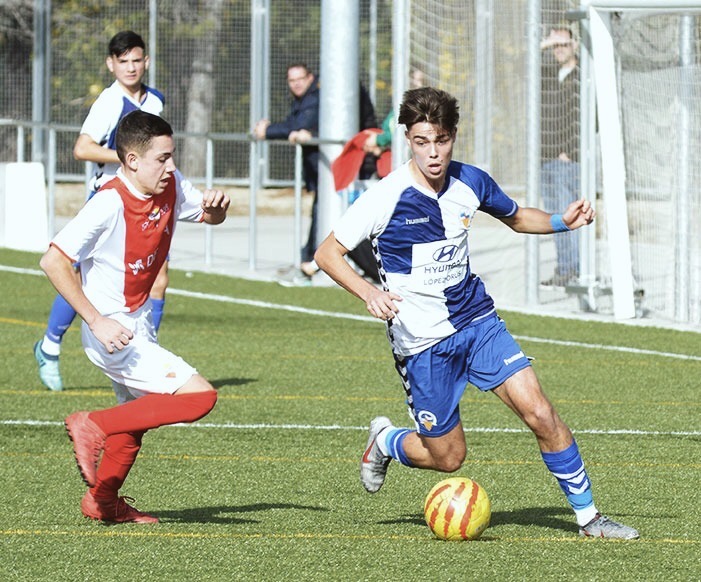 North Sydney United, (Sydney, Australia)
Sydney Olympic Fc, (Sydney, Australia)
Cf Monta​​​​​nesa, (Barcelona, Spain)
Cf Mollet UE, (Barcelona, Spain)
Ce Sabadell Fc, (Barcelona Spain)
LOOKING TO WHERE YOU ARE NOW, WHAT ARE YOUR NEXT GOALS & DREAMS?
I am currently back in Australia training with Sydney Fc. My goals for the future are to play at the highest possible level that I am capable of and represent my country but most of all, have fun playing the beautiful game! The most important factor of football for me is to have fun training, playing and developing myself as a player as I always try to find where I can Improve myself to better my game and SDB are the ones who taught me this as a child and look where it has gotten me!