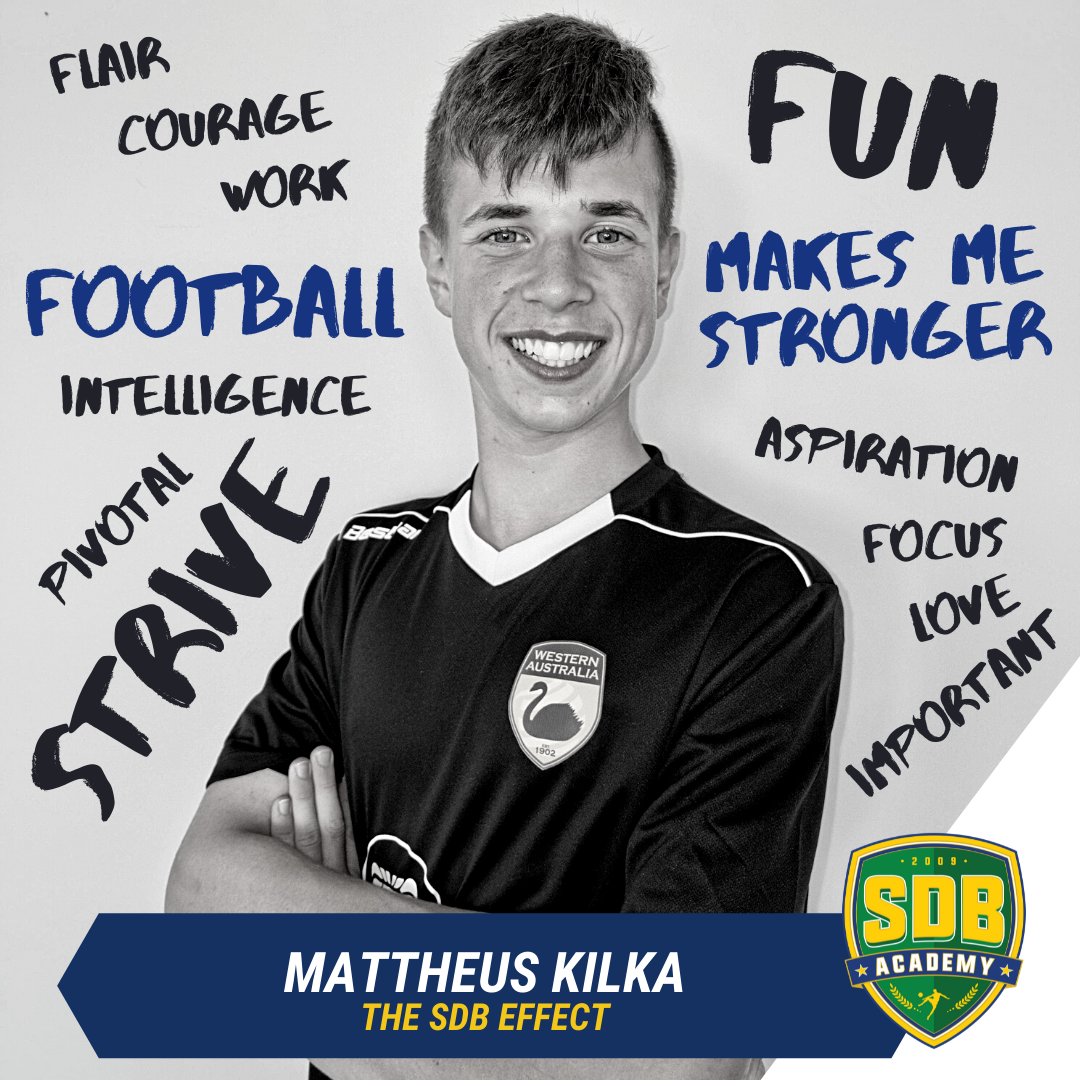 PLAYER NAME: Mattheus Kilka
PLAYER DOB: 18/07/2007
PLAYER AGE WHEN STARTED WITH SDB: 11
NUMBER OF YEARS THE PLAYER TRAINED WITH SDB: 3+ years
WHY FOOTBALL (how football entered your life and why do you still love this sport)?
I've played football for as long as I can remember. I think I started when I was 7 years old. When I first started playing, it was just for fun. Now that I'm older I know that football is a part of me; in fact it's a very important part of my life.
I remember practising football in the back garden and at the local sports complex. I would practice every opportunity I could. I used to practice shooting and corners. I wasn't the best in the beginning and the ball ended up bending all my parent's pool fencing.
I love to play football because it makes me stronger not just physically but mentally as well. I love that in each game, you can show your own individual character and personality in your skills. You can show determination, courage, self-control and flair in the game. Football helps me to set my own goals and enables me to strive to achieve them.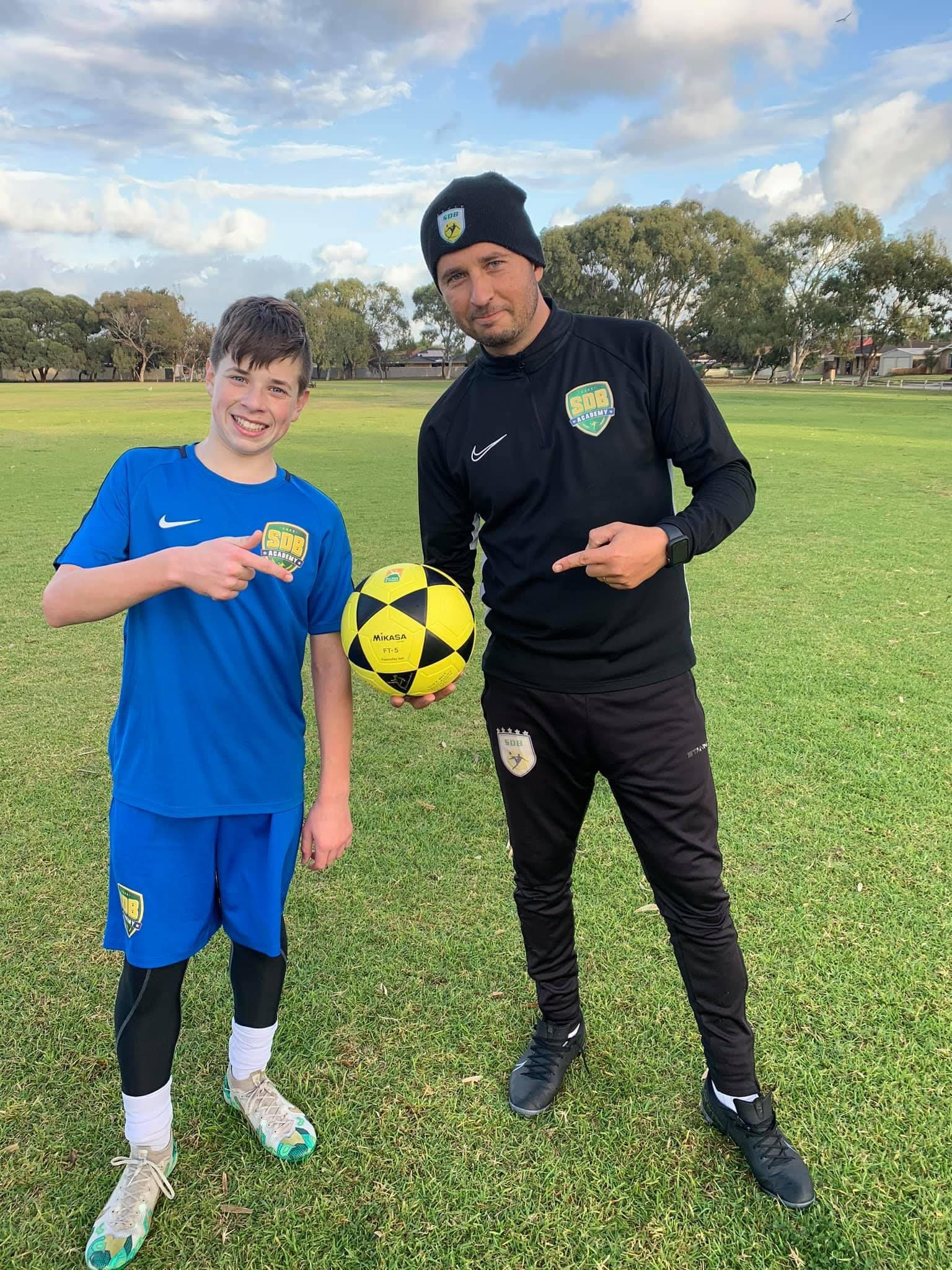 WHY SDB (how did you hear about SDB and why did you choose us)?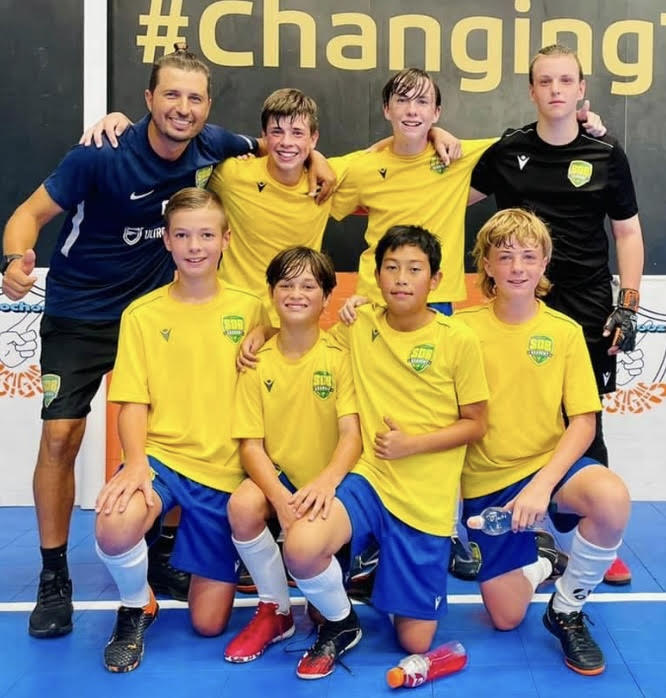 At school, I was talking with my friends and they mentioned they were training with Soccer De Brazil Academy. I remember asking my mum and dad if I could join the academy, as I was keen to improve and progress with my football too.
Being with the right coaches and team has always mattered a lot to me. The coaches at SDB were all extremely friendly and it was such a welcoming atmosphere. I loved it from my very first session and have never looked back. The professional training that you receive at SDB is second to none.
At SDB, there are always new things to learn, develop and refine. Through participation in the SDB program and through hard work, the coaches have pushed me to a different level. In football, if you are not having fun, learning and working hard; then you are not progressing.
HOW HAS SDB & FUTSAL IMPACTED YOUR FOOTBALL STYLE (explain the SDB Effect on you)?
SDB has been pivotal in my development as a football player, both on and off the pitch. When I first came to SDB, I was very enthusiastic but lacked a lot of the fundamentals, such as Game intelligence, Technique and Creativity/Flair.
I wouldn't be where I am now, without all my SDB training and the private coaching with Gui Carniel. SDB has taught me to continually strive to improve and better myself.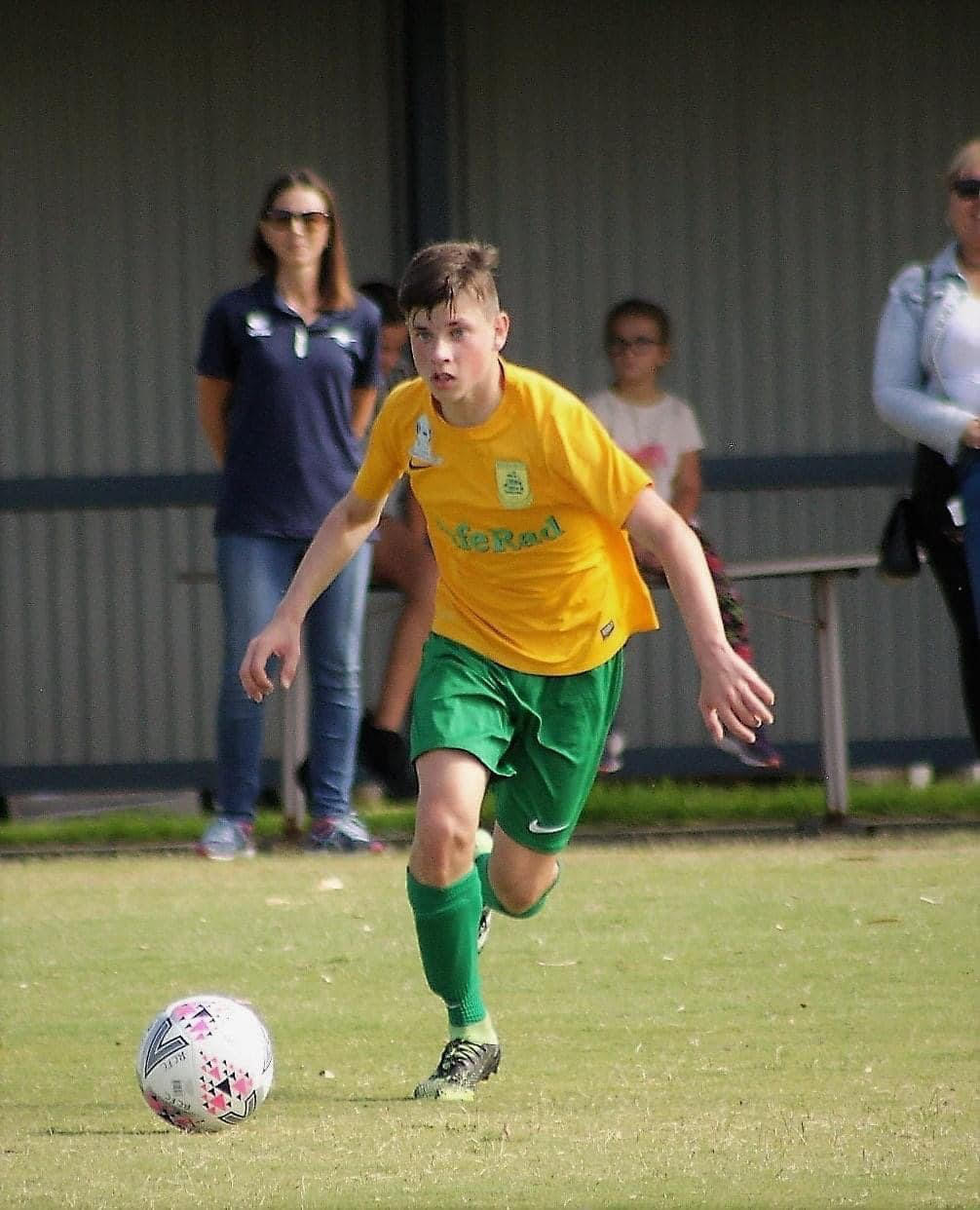 LIST THE TEAMS (CLUBS) THAT YOU HAVE PROUDLY PLAYED FOR
Baldivis Soccer club
Rockingham City FC
WA State team
Perth Glory FC
LOOKING TO WHERE YOU ARE NOW, WHAT ARE YOUR NEXT GOALS & DREAMS?
My short term goals are to continue to play at the highest level that I can. I have recently been selected to play for the state team and also Perth Glory FC. Both of these have been an amazing opportunity for me to develop and grow as a player.
My long term goal is to play professionally in Australia or Europe. That's my future aspiration and I intend to focus and work extremely hard to achieve this.