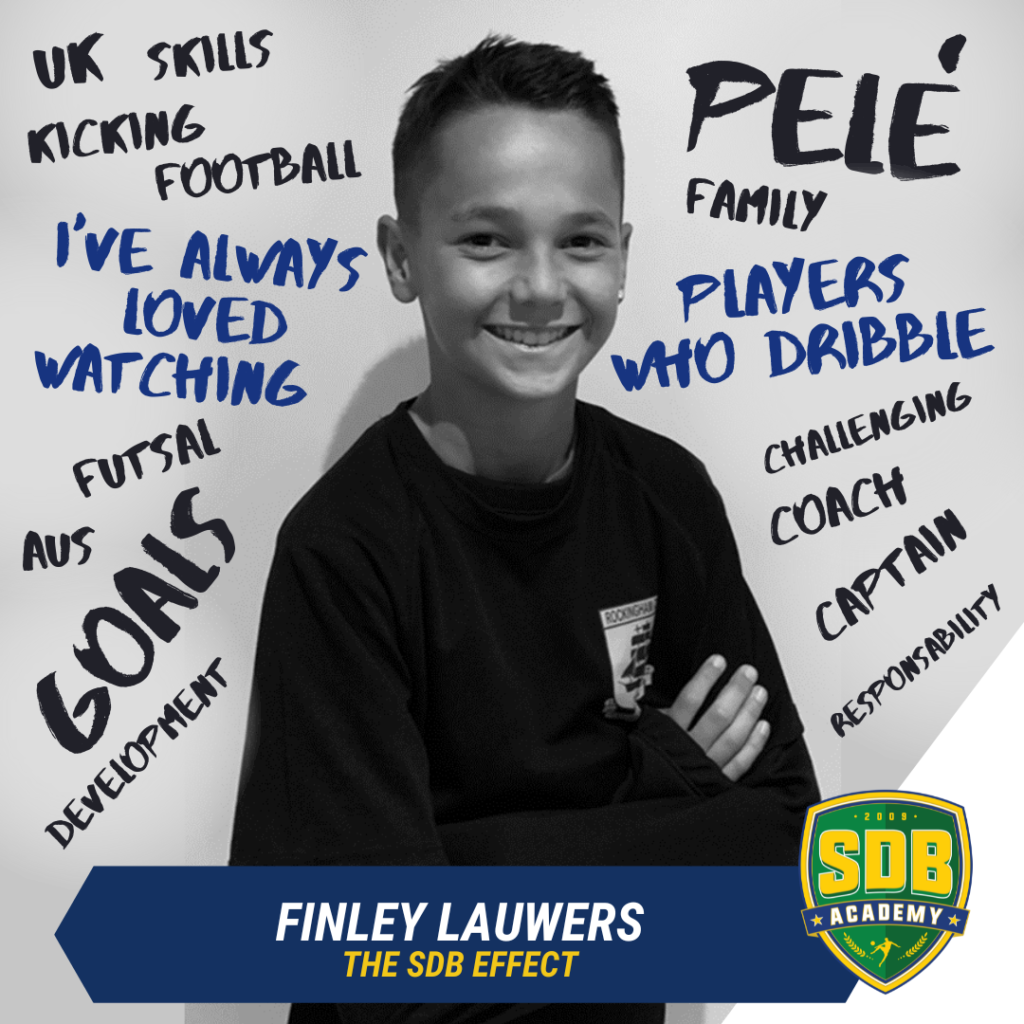 PLAYER NAME: Finley Lauwers
PLAYER DOB: 03/01/2011
PLAYER AGE WHEN HE/SHE STARTED WITH SDB: 7 y/o
NUMBER OF YEARS THE PLAYER TRAINED WITH SDB: 4
WHY FOOTBALL (how football entered your life and why do you still love this sport)?
From the moment I learned to walk, my parents tell me I always had a football at my feet. I've been shown videos of myself at 1 years old, kicking a ball around my home in the UK.
We moved to Australia when I was still under 2 years old, and we've always spent lots of time outdoors as a family. Everywhere we went, there would always be a football and we (my brothers and my dad) would spend hours kicking a ball and practicing different skills.
I've always loved watching skilful players who dribble with the ball a lot. Cristiano Ronaldo has always been my favourite player but since the 2020 Euro's and signing for Man Utd, I really enjoy watching Jadon Sancho. Others I like are Neymar Jr, Ronaldinho and I also really enjoyed watching and learning about Pele. One of my favourite Christmas presents 2 years ago was a Brazilian football kit with "#10 Pele" on the back.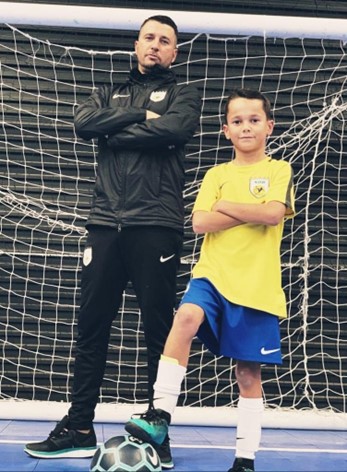 WHY SDB (how did you hear about SDB and why did you choose us)?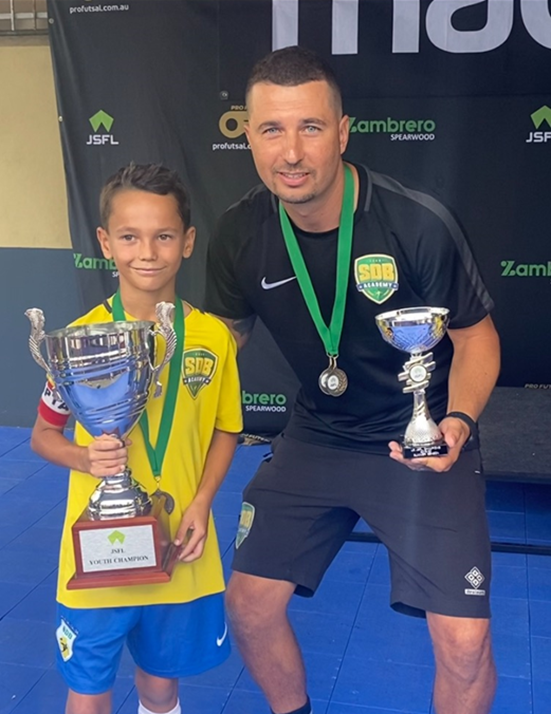 I started playing Futsal at the age of 6 and completed 1 season with my local team. The SDB Academy arrived in WA that next season and me and my older brother joined straight away. From the first session to now, I have loved every minute as representing SDB is challenging but also feels like a big family.
HOW HAS SDB & FUTSAL IMPACTED YOUR FOOTBALL STYLE (explain the SDB Effect on you)?
The core moves I've learned from SDB really help in a 1v1 situation and playing regular Futsal, teaches you to think and react quickly.
Since playing Futsal with SDB, I was awarded a Football Scholarship at the age of 8 and recently at the age of 11, selected for Perth Glory U13's National Premier League.
SDB and Coach Gui Carniel have played a massive part in my football development. All the coaches have been great but as Gui has always been my main coach, he is the one I've learned the most from. Being selected to captain some of my Futsal teams has also taught me valuable leadership skills. Again, special thanks to coach Gui for trusting me with this responsibility.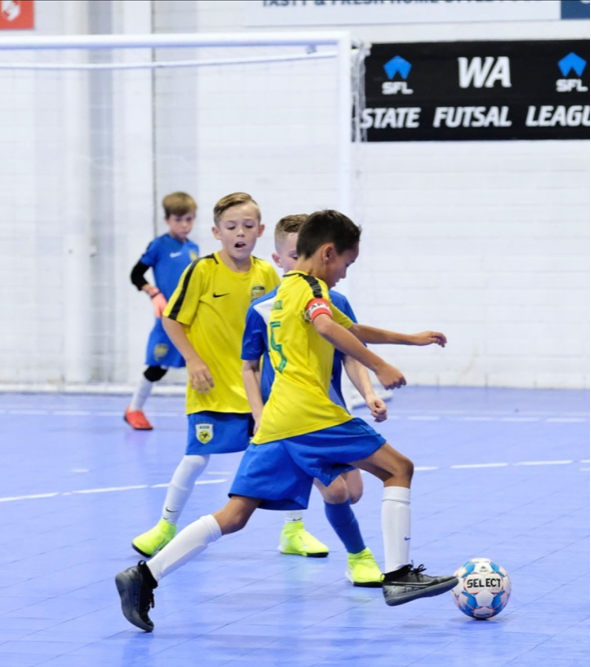 LIST THE TEAMS (CLUBS) THAT YOU HAVE PROUDLY PLAYED FOR
Rockingham Cambio Cumbre Futsal
Rockingham City FC
Soccer De Brazil
TFD (Total Football Development)
Recently selected to play for Perth Glory FC
LOOKING TO WHERE YOU ARE NOW, WHAT ARE YOUR NEXT GOALS & DREAMS?
I'm very proud at what I have achieved already in Football and my short-term goals are to keep developing as best as I can.
Long-term goals are to hopefully play professionally in Europe and one day, hopefully be selected to represent my Country. I was born in the UK and now a Citizen of Australia so, representing either is my dream.