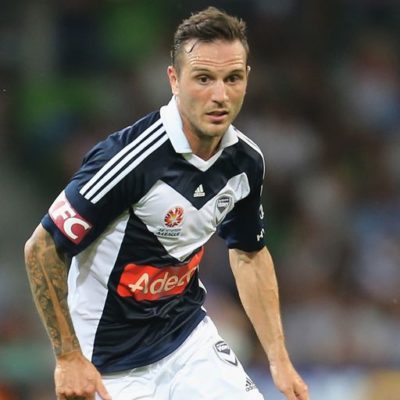 SDB Academy had access to an exclusive interview with former Socceroo, Billy Celeski. Here we chat about his journey as a pro, tips to the next generation of players and his new professional goals. Check out the Q&A!
1. WHY FOOTBALL?
I started playing football at a very early age, it was introduced to me by my dad. For as long as I remember it was all I ever wanted to do. I joined a club at around 6 or 7 years old and eventually progressed through the state team, VIS (Victorian Institute of Sport), AIS (Australian Institute of Sport. I was fortunate enough to represent the Australian U'20 team (Young Socceroos) at an U'20 WC in the Netherlands. The U'23's national team (Olyroos) at the Beijing Olympic Games and then later, the Socceroos.
I still love the game because it's been a part of me since I can remember. I love to watch it, I love to talk about it and I'm a big Liverpool supporter. It's my passion and I'm grateful for the opportunities and life lessons it has given me.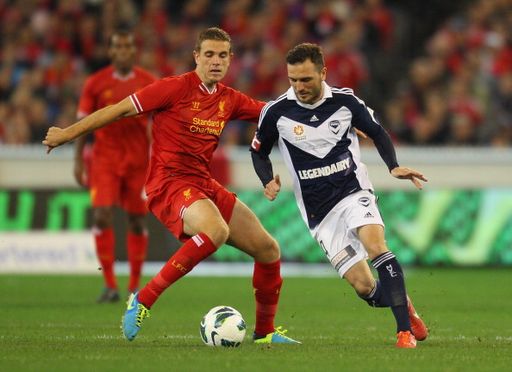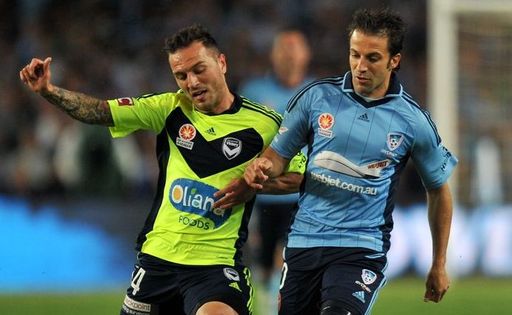 2. WHAT COMES TO YOUR MIND WHEN YOU THINK ABOUT THE BRAZILIAN FOOTBALL?
Simply – Joga bonito! Ronaldo. Ronaldinho. Neymar. Kaka. Coutinho. Just pure entertainment, passion, skill. It's a way of life and a religion for every Brazilian player I have played with and you feed off it when you are alongside them.
3. DESCRIBE YOUR BEST EXPERIENCES AS A PROFESSIONAL PLAYER
I've been fortunate enough to have enjoyed some great memories as a professional football player.
3 of my favourites would include:
representing the Socceroos
playing against Liverpool at the MCG in from of 90,000+ supporters
playing in the J-League (J1 Japan) – an amazing experience playing in a country where they live and breathe football.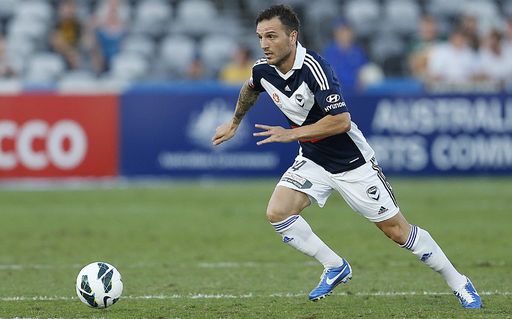 4. WHAT IS YOUR VISION OF THE AUSTRALIAN FOOTBALL IN 10 YEARS TIME?
It's a tough question. Overall, I hope the game keeps improving at all level and we keep progressing forward. The game is played and loved by so many at all different age brackets and I think it would be amazing if we get to host a WC on home soil – it would take everything to another level entirely. It was evident when we won the AFC Asian Cup the impact it had on the nation as a whole.
5. WHAT ARE YOUR TIPS FOR THE YOUNG PLAYERS LOOKING INTO BECOME A PRO?
There is no substitute for hard work and dedication. For me, it's that simple. To have the mental strength to work hard and dedicate yourself is more important than talent, because talent can only get you so far. It's the mentality of a player that sets him apart from the rest. There are many obstacle, set backs, sacrifices you need to make and that can't be done without the right attitude and mentality.
6. LOOKING TO WHERE YOU ARE NOW, WHAT ARE YOUR NEXT GOALS & DREAMS?
Great question. I'm hoping that my new business Boot Lab 101 allows me to stay connected to the game and give back to it in a different capacity. The Boot Brush is a fantastic device to help keep your boots clean. It's the message behind the reason we created it that is just as important – being responsible and dedicated to looking after your boots. I hope it can be used as a simple trigger for junior players to help instil those very important qualities of a person and a player.