BOOST THE PLAYER SKILLS/CONFIDENCE WITH SDB SPECIAL PACKAGES
Once per week training (Football or Futsal)
10 weeks program
$220 per term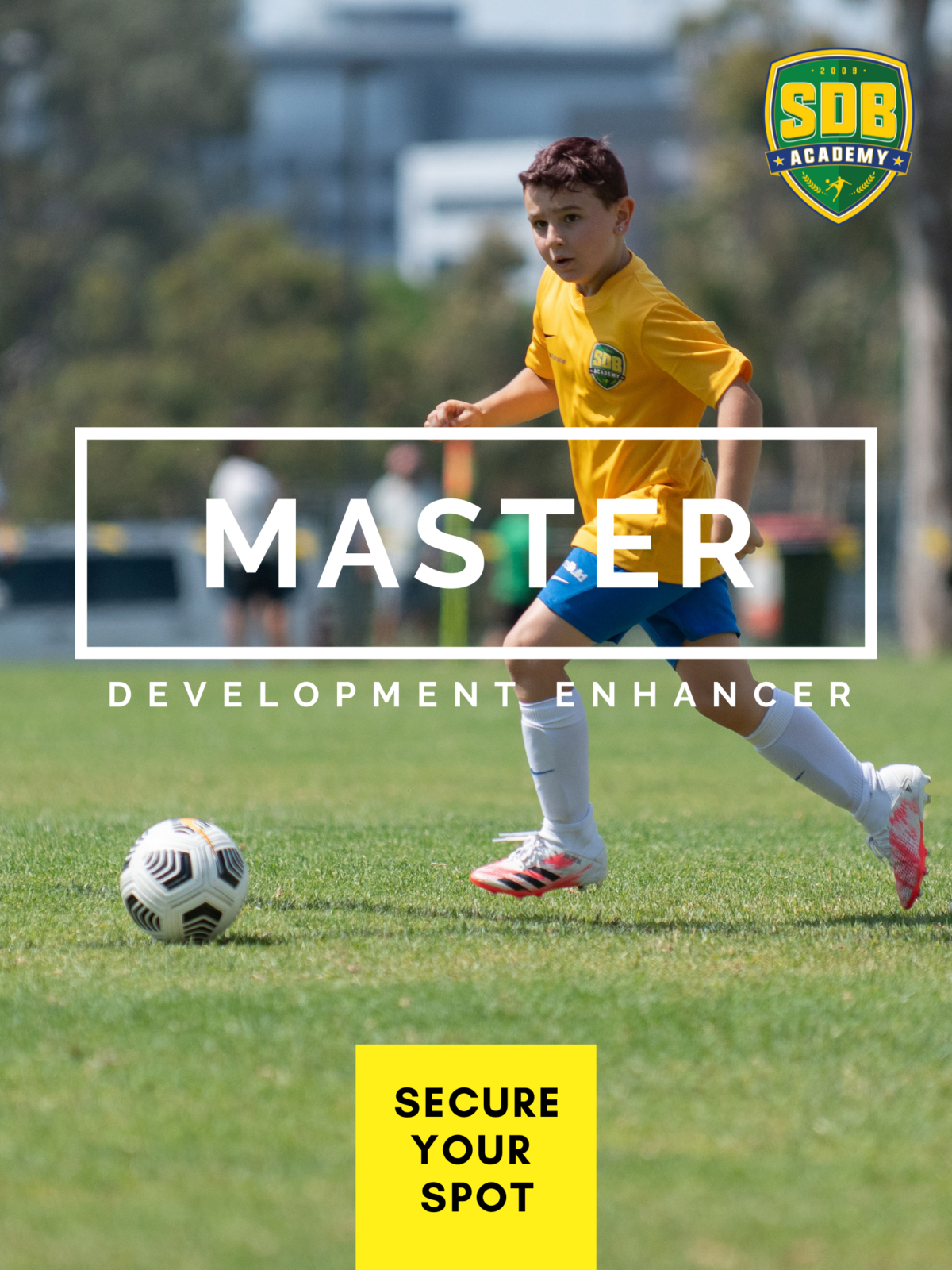 Twice per week training (Football or Futsal)
10 weeks program
$400 per term (Valued at $440)
Twice per week training (Football or Futsal)
Once per week Football Private coaching (group session)
10 weeks program
Upfront payment: $850 per term (Valued at $990) or
Instalments: $250 deposit on registration and $80 per week for 10 weeks
EXPERIENCE MORE WITH THE SDB PACKAGES
Football & Futsal require a number of technical skills such as dribbling, chipping, dodging and defensive blocking, and many coaches encourage players to master these skills through drills that require repetition.
While many players might prefer to jump into a game and play, coaches will encourage players to learn and practice technical skills in controlled situations prior to engaging them in open play.
The SDB Packages were specially designed for the players who are looking to boost skills and confidence through a combination of programs which include Football Academy, Futsal Academy and Private Coaching. So the more you train, the better you get, and for a much better value.
Choose your package below and get ready for Term 3!
Training uniform to be purchased online via Ultra Football SDB Club Zone: