SDB Escola – St George
FEEL THE GREEN & GOLD BEAT
Suitable for players at a beginner/low-intermediate level who are aged 6 to 12 years old. 
The focus of this program is the development of players' skills and love for the game. Specifically tailored to players who want to greatly improve their skills and 'catch up' to the level of players in their age group in a fun and low pressure environment. 
At SDB Escola, we focus on developing a strong foundation, while making sure they also are encouraged to be creative. 
Our goal is to grow their passion for the game so that they keep wanting to come back and work harder with us. It is a stepping stone on the pathway on their SDB journey to become a bold, intelligent and more confident player.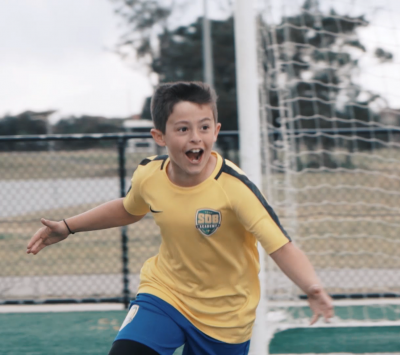 Costs
Term price
$150 full term
Session price
$20 per session
Register for the SDB Escola – St George
Training uniform to be purchased online via Ultra Football SDB Club Zone: